With nine drawbar sliders, six knobs, three articulation buttons, and an assignable rotary speed button, I wonder if Yamaha are making a play against the Nord Stage?
Both products (will) command a premium price. However, with superior acoustic and electric pianos, drawbar organ using Reface technology, an incredibly expressive sample-based synth engine, and capacious expansion memory, the Genos could make a play. Might be some credibility to this assertion given the rumor of a 76-key only Genos offering. Perhaps Yamaha will eventually roll out a lighter 61-key model, if the demand is there and vocal.
We'll see and hear. October 2.
Once the pictures hit Facebook…
I'm still not sure if we are seeing final units. Enjoy, anyway. [Please click images to enlarge.]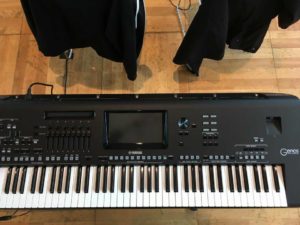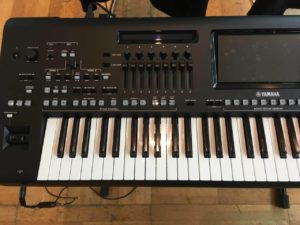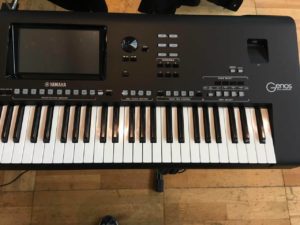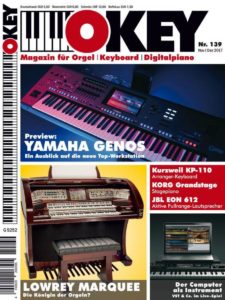 Copyright © 2017 Paul J. Drongowski