Alex Christensen & the Berlin Orchestra, Classical remake of "Snap! Rhythm Is a Dancer."
Now that's what a big production budget and product placement will buy you!
Wot? It's not an ad for Yamaha headphones?
This is the second teaser video for the new Yamaha GENOS™ Digital Workstation.
I found three video clips showing the GENOS. If you found more, congratulations! You have less of a life than I do. 🙂 [Please click images to enlarge.]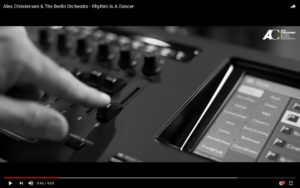 At least we know where the "Direct Access" button is.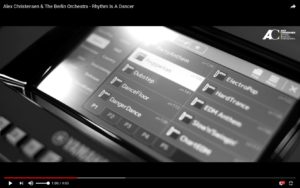 A nice, clean, flat user interface. Too bad recent research shows that users navigate a flat interface 22% slower than an interface with shadows, etc.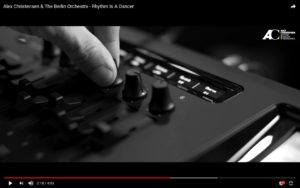 Yep, looks like the knobs adjust parameters and the display shows the current value.
The second video does not reveal much more than the first "pixie dust" teaser video. However, you can rest assured that Yamaha means and sanctions these video snippets. Yes, it has sliders, knobs, a color touch panel, and a parameter display above the knobs.
The main editorial question, however, is what role did the Yamaha GENOS™ play in the actual musical production of Mr. Christensen's album? Or, vice versa?
Back to the crass business of marketing, Yamaha clearly want to reach a younger customer base without offending the old folks. (I am an old folk, by the way.) That's perfectly fine by me as the Yamaha innovation engine needs fuel from many sources. If indeed the GENOS has styles combining MIDI and audio phrases, the development cost of that content alone must be staggering. (Do not think GENOS will come cheaply.)
We await more. Always more.
Related posts:
Original material Copyright © 2017 Paul J. Drongowski